©
Paris Cab is a licenced ground transportation company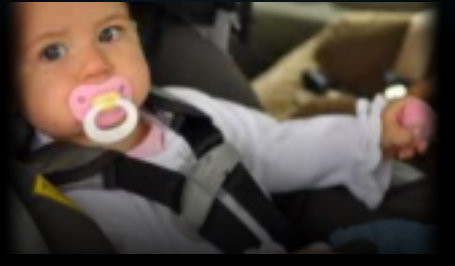 Siège bébé
Espace, confort , sécurité.
Paris Cab , regroupe des chauffeurs expérimentés et
surtout sensibilisés à la sécurité des petits, étant
eux-mêmes des parents qui connaissent l'angoisse
et le souci des autres parents pendant un voyage.
Une flotte de voitures récentes, des sièges bébé,
sièges enfant, et rehausseurs adaptés à chaque âge,
selon la réglementation francaise, en plus d'une
conduite douce et adaptée, rendront votre voyage
un transfert agréable et paisible.
Types de sièges:
Siège bébé couché, dos à la route, jusqu'à 9 mois /
10 kg.
Siège enfant assis, entre 9 mois et 3 ans et demi, de
10 à 15 kg.
Rehausseur , au-dela de 3 ans et demi.

BABY SAFETY
SEAT
SAFETY, RELIABILITY, and STRESS FREE Traveling.
Paris Cab, a licenced ground transportation
company, which includes experienced drivers and
especially conscious of the security of babies being
themselves parents who know the anguish and
concern of other parents during a journey. A fleet of
new cars, baby seats, child seats and booster seats,
according to French regulations, in addition to a
smooth and responsive drive, will make your trip a
pleasant and peaceful transfer.
REAR FACING SEAT : Babies under 9 months/ 10 kg
CHILD SAFETY CAR SEAT : between 9 months and 3
and a half years old weighing 10 to 15 kg.
BOOSTER SEAT : over 3 and half years old
All our baby car seats comply with the European,
American and Australian Standards. We are
committed to providing a personalised service and
go out of our way to ensure that your transfer is as
easy as it could be! Our drivers are committed in
helping you in any possible way.


Aliqua id ut officia cillum aliqua in
Incididunt non, voluptate qui commodo laboris, eu
in elit et eiusmod in exercitation deserunt, pariatur
dolor et consequat. Non sit elit minim, ipsum sed
nostrud, ex aliquip sed culpa ea deserunt anim. Ut
ea aliquip do amet magna voluptate esse lorem
veniam ut est mollit non excepteur nisi.
Reprehenderit sunt, qui nisi in pariatur consequat
non proident sint voluptate dolor ut do est sit
deserunt. Occaecat aute do dolor sed in esse cillum
amet. Dolor consequat et proident dolore cupidatat
reprehenderit id veniam est qui. Aliquip aliqua
consectetur ut commodo. Sit nostrud, dolore sed
labore adipisicing enim ut proident cillum. Aliqua ad
excepteur eu adipisicing quis in in eiusmod ex et ad
dolor esse et anim.